Thank you for confirming your email!
Please rest assured that I will not be attacking your inbox with frequent emails. I take email communication very seriously, and it is my goal to only share information that will be helpful to you. If at any time you wish to stop receiving this email communication then you can unsubscribe using the link in any email you receive.
If you would like to receive an email notification whenever new content is added to RapidWeaver Classroom, please sign-up through the form here. This adds you to a separate email list that follows updates posted to the
RapidWeaver Classroom Blog
. Regular updates are posted for RapidWeaver Classroom members, so you may receive an email as often as each week.
Thanks for your support!
-Ryan
About RapidWeaver Classroom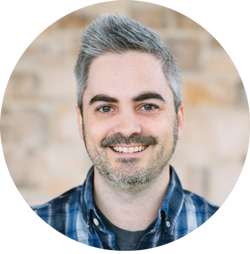 My name is Ryan Smith and I have been a RapidWeaver user since 2005. I launched this website in 2008 and have dedicated myself to providing the best RapidWeaver training available anywhere.
Read more...
1-on-1 Consulting Services
Whether you've run into some hurdles with your website project, you can't find the time to work on it, or you simply want an outside perspective, I'd be glad help. I offer a variety of 1-on-1 services. Learn more about my
RapidWeaver Consulting
services.
RapidWeaver Classroom is a life saver!
John Dentico
It should go without saying, but this website was built using RapidWeaver and many of its amazing add-ons.
Join today
if you'd like to learn how to build websites like this!